Television
TV News, Show Reviews, Sneak Peeks, What's Worth Watching
Updated: 3 days 4 hours ago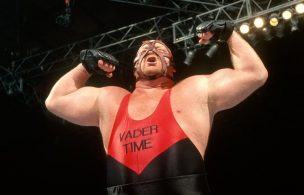 The pro wrestling community is mourning the passing of Leon White, better known worldwide as Big Van Vader. The legendary performer who made a name for himself in Japan, WCW and later WWE, died Monday night at the age of 63.
White's son shared the sad news through Vader's Twitter account that after being diagnosed with a severe case of pneumonia a month ago, Monday night "his heart had enough."
Around a month ago my father was diagnosed with a severe case of Pneumonia. He fought extremely hard and clinically was making progress. Unfortunately, on Monday night his heart had enough and it was his time. pic.twitter.com/hJYjumvxjH
— Big Van Vader (@itsvadertime) June 20, 2018
White had been battling numerous health problems over the years including congestive heart failure. However, the popular Rocky Mountain "Mastodon" soldiered on and documented his challenges on social media while interacting with longtime fans.
With his unique headwear and masks, Vader caught the imagination of audiences since his debut in the mid-1980s. He parlayed his NFL career playing for the Los Angeles Rams into the ring when injuries forced him into early retirement.
He began in New Japan Pro Wrestling, where his physical style made skyrocketed him up the ladder despite being a foreigner. While in Japan, Vader won the IWGP heavyweight championship and faced the likes of Stan Hansen.
A.J. Styles Announced as 'WWE 2K19' Cover Superstar
The latest version of the video game will be released this fall.
The buzz for this imposing four-hundred-pounder carried on into WCW, where he was a top heel managed by Hall of Famer Harley Race.
It wasn't long before Vader became heavyweight champion. He had historic matches with Sting, Ric Flair, Cactus Jack and Hulk Hogan to name a few. Vader could do moonsaults and could move around better than many half his size. This made him the best big man in the business in the eyes of many.
His travels later took him to WWE, where he imposed his dominance early on. Vader gained further notoriety against Ken Shamrock, The Undertaker, Bret Hart and Shawn Michaels. Unfortunately, White didn't reach his true potential there. The company offered its condolences on Wednesday:
WWE is saddened to learn that Leon White, better known to WWE audiences as Vader, passed away Monday night at the age of 63. https://t.co/UNIbdS680I
— WWE (@WWE) June 20, 2018
Outside pro wrestling, new audiences saw Vader on TV thanks to memorable guest spots on Baywatch and Boy Meets World. He was so good on the Boy Meets World playing the intimidating yet lovable dad of  Francis Albert "Frankie" Stecchino,  they brought him back for multiple episodes. The man had range and comedic timing.

White will be remembered for his great body of work. It's a shame he wasn't inducted into the WWE Hall of Fame before his passing, as he expressed how much the honor would mean to him publicly.
But he will go in one day and be remembered for decades to come thanks to the WWE Network. Thanks to big men today who were inspired by Vader, White's contributions and legacy within the business will never be forgotten.
If he weren't an imposing 6-foot-4, you might almost pass the guy with the salt-and-pepper scruff wearing a checked shirt, jeans and workaday boots and not realize he's Tom Selleck, one of TV's most enduring icons.
The only celebrity tell: a vintage Rolex Daytona watch he bought himself when his current hit, Blue Bloods, tied his first, Magnum, P.I., in total episodes aired. "An acting coach I had used to say, 'You've got to celebrate your wins,'" he recalls. "This is a win."
Tom Selleck Weighs In on the 'Magnum P.I.' Reboot — And If He'll Make a Cameo
For the first time, the 'Blue Bloods' star shared with us his feelings on his show being remade.
The self-described "worker bee" is a man of many wins. Twelve days before he turned 73 this January — an age he says wife Jillie Mack Selleck had to prompt him to remember — he received a prestigious Brandon Tartikoff Legacy Award honoring his 50-year body of television work. That level of achievement must have seemed impossible back in 1970, when the handsome up-and-comer appeared in his first commercial. Selleck had no lines in the spot for Safeguard soap with Teri Garr and Penny Marshall — but he did lather up onscreen.
He also sold Pepsi, cars, and cigars, often alongside sexy actresses. As for a 1977 Close-Up toothpaste campaign, "The dialogue was humiliating!" Selleck recalls. "A stewardess comes up and I say, 'After this flying delicatessen, my fiancée may give me back the ring!' I blew on my hand, smelled my breath and said, 'I'd better brush my teeth.' I thought it was stupid, but they used me in national commercials that paid 10 grand each time they ran."
Today, Selleck has come to L.A. from his ranch an hour or two away to share his infectious passion for the medium — but before digging in, he wants to address this fall's Magnum reboot, starring Jay Hernandez and produced by Peter Lenkov, who reworked Hawaii Five-0 and MacGyver. (Selleck had tried unsuccessfully to do a movie version with writer Tom Clancy attached in the early 1990s.)
'Blue Bloods' EP Kevin Wade Explains What That Big Finale Means for Season 9
From an engagement to a death, the CBS series really went out with a bang!
Though Selleck was asked if he wanted to be part of the new CBS project, he demurred. While acknowledging, "Fans would like a guest spot from me," he says, Magnum 2.0 "will never be what in my fantasy world I would make it to be. I just stepped back and said, 'I won't get in the way.' I have an obligation to my version, and Peter's going to do his own take." Meanwhile, here's Selleck's take on some of his résumé's most memorable entries.
The Sacketts
A decade after his series acting debut in Lancer, a forgettable 1969 Western, this two-night Louis L'Amour adaptation about three brothers in the post–Civil War West got Selleck hooked on horse operas. "The Sacketts was a huge deal for me. I didn't grow up on a ranch. I had to learn to ride," he says of the NBC hit. "I got to work with Sam Elliott, Ben Johnson and Glenn Ford, and I got to know Louis." Selleck had found a genre that satisfied him emotionally ("That I could fit into this world is so gratifying. [Westerns are] what I grew up on. I've always felt I was born in the wrong time") and financially: TV-movie follow-ups like The Shadow Riders, Last Stand at Saber River and L'Amour's Crossfire Trail all scored big.
Watch the Trailers for CBS's New Fall Series 'Magnum P.I.,' 'Murphy Brown' & More (VIDEO)
Plus, the network revealed a few changes to their fall schedule.
Friends
His popularity as Dr. Richard Burke, the debonair older ophthalmologist boyfriend of Monica Geller (Courteney Cox) on the beloved NBC sitcom, boosted a three-episode stint into 10 (1996–2000). He recalls being warned that, given his growing movie career, accepting the role "would look like I was crawling back to television. I liked the show and I liked Courteney, because I did a screen test with her for [the 1992 flick] Folks!" Plus, with no sitcom roles since Taxi in 1978, "it kind of scared me, so I took the job."
Ike: Countdown to D-Day
"I learned a lot about being a leader," he says of playing Gen. Dwight Eisenhower in the well-received 2004 A&E biopic. Selleck also demonstrated his clout: "I got us an extra day on the movie because it got dark during the most important and moving scene. Ike goes out to the airfield to send off the troops—it makes me cry talking about it — [knowing] there's 80 percent casualties, so he's looking at a lot of dead men."
Jesse Stone
The late author Robert B. Parker's indelible character, a hard-drinking, solitary police chief who sought peace in Paradise, Massachusetts, and instead found lots of evil, gave Selleck a hot franchise — and TV movie No. 10 is on the way! (Selleck and cowriter Michael Brandman are working on the script, with an expected 2019 airdate.) The first eight ran on CBS starting in 2005; after the series was canceled despite drawing nearly 13 million viewers, Hallmark Channel came calling. "We have the same production values," Selleck notes. "I just wish they'd let me say 'son of a bitch' a little more. It's hard to make an adult show that has the darkness of Jesse Stone and say, 'Oh, fudge!'"
Everything Old Is New Again: A Guide to the Growing List of TV Reboots and Revivals
From 'Muppet Babies' to 'Conan the Barbarian,' the revivals keep on coming.
Blue Bloods
Selleck is immensely proud that his CBS cop drama, which debuted in 2010, is a favorite with the NYPD and a consistent Friday-night ratings winner. He credits his push to emphasize the people over the procedural: "That was, to me, the lesson of Magnum. I was not ever tired of it." For most fans, family dinners at Police Commissioner Frank Reagan's house are the sweet spot. "That was our first scene filmed," Selleck reminisces. "It was 'How do you do, you're my daughter,' 'How do you do, you're my younger son….' I was scared. They seemed really together — because they're good actors. In reality, we were all anxious."
And for anxious fans, he offers a few tidbits from Season 9. Due to the murder of her boss, ADA Erin Reagan (Bridget Moynahan) "is going to move up. The buck will stop more at her desk," Selleck says. One by-product: She and her dad "will be increasingly at odds."
Now that his youngest, Jamie (Will Estes), is engaged to patrol partner Eddie Janko (Vanessa Ray), "Frank doesn't want him to be the first in NYPD history to ride with their fiancée," Selleck notes. "Most cops would say it could affect one's judgment. Frank wants his son to be happy, and yet he's got this hyperactive sense of responsibility. He already lost one son in the line of duty."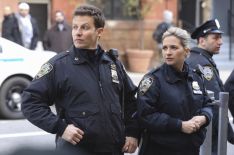 Eddie & Jamie's 7 Cutest 'Blue Bloods' Moments
The TV couple got engaged on the Season 8 finale.
Asked about widower Frank also finding love, Selleck says he's "thrilled" to have Bebe Neuwirth back as NYC counsel Kelly Peterson. Will their sparks intensify? Well, who can resist Tom Selleck?
To find out more about Selleck's experiences on shows like Magnum P.I. and The Rockford Files, pick up the latest issue of TV Guide Magazine, on newsstands Thursday, June 21.
Blue Bloods, Fridays, Fall 2018, 10/9c, CBS
Kit Harington, who plays Jon Snow in the uber-successful HBO series Game of Thrones, has embodied the character for the last seven seasons and is almost done filming for the final and eighth season.
Now that Harington is going to have some free time on his hands, he wants to change up his look and take on some different projects.
"I'd like to step away and enjoy the obscurity, cut my hair, make myself less recognizable as the character, and go do and some other things with a completely new look and tone," he told Entertainment Weekly.
Is Sophie Turner's Tattoo a 'Game of Thrones' Season 8 Spoiler?
The art may reveal something exciting about House Stark.
Yes, that's right. Harington plans to cut that luscious mane of his. But how cropped will he actually go? "Short-short," he insisted.
"The beard will be harder to get rid of — I quite like the beard. I like having the long hair and beard both, but it will be like ritualistic thing. I can't go into my next role looking the same. This role was brilliant, but I'll need to get rid of Jon Snow."
'Game of Thrones' Wrap Party: Emilia Clarke & Jason Momoa Reunite & More
The group gathered in Belfast, Northern Ireland, where they film the show.
A few other actors from the series have already changed their looks to differentiate from their iconic TV characters.
Click through the gallery above to check out how different the stars look in real life.
Everyone has a special talent on NBC's competition series America's Got Talent, But what is judge Howie Mandel's?
The TV personality revealed in a rapid-fire interview with TV Insider that his strangest talent is performing "shadow puppets in the light." And he joked that the show he's currently binge-watching is just admiring photos of himself on social media.
A 'Glee' Star on 'America's Got Talent' & More Famous TV Show Contestants (VIDEO)
A number of familiar faces have dropped in on music competitions through the years.
"I'll sit for hours and just scroll through me — more me!" he quipped.
Check out the hilarious interview below:

America's Got Talent, Tuesdays, 8/7c, NBC
NBC revealed the highly-anticipated premiere dates for its 2018-19 TV season, and things are kicking off on Monday, September 24 with the premiere of The Voice featuring coaches Kelly Clarkson, Jennifer Hudson, Adam Levine, and Blake Shelton.
Plus, directly following is the series premiere of sci-fi-drama series Manifest.
'This Is Us' Already Filmed Its Final Scene — Plus, New Season 3 Scoop on Jack
Plus, Milo Ventimiglia teases Jack's time in Vietnam in Season 3.
This Is Us is staying in its successful 9/8c Tuesday night slot but look out for the Chicago franchise taking over Wednesday night. And you'll have to wait until Thursday, October 4, to watch your favorite half-hour comedies, as Superstore, The Good Place, and Will & Grace return then.
See the full premiere date list below:
Monday, Sept. 24
8 p.m. – The Voice
10 p.m. – Manifest
Tuesday, Sept. 25
8 p.m. – The Voice
9 p.m. – This Is Us
10 p.m. – New Amsterdam
NBC's Newest Stars Spill on Their Shows 'Manifest,' 'New Amsterdam' & More
Why you should tune into 'I Feel Bad,' 'New Amsterdam' and more this fall.
Wednesday, Sept. 26
8 p.m. – Chicago Med
9 p.m. – Chicago Fire
10 p.m. – Chicago P.D.
Thursday, Sept. 27
8 p.m. – The Good Place (one hour)
9 p.m. – Law & Order: SVU (two hours)
Friday, Sept. 28
10 p.m. – Dateline NBC
Watch the Trailers for NBC's New Fall Series 'Manifest,' 'New Amsterdam' & 'I Feel Bad' (VIDEO)
Curious about the new shows coming to NBC? See the first trailers for what could be your next TV addictions!
Thursday, Oct. 4
8 p.m. – Superstore
8:30 p.m. – The Good Place
9 p.m. – Will & Grace
9:30 p.m. – I Feel Bad
10 p.m. – Law & Order: SVU
Friday, Oct. 12
8 p.m. – Blindspot
Friday, Oct. 26
9 p.m. – Midnight, Texas
After more than a year, fans craving more Young & Hungry will get it this Wednesday as Freeform serves up its last 10 episodes of the comedy series, starting with two back-to-back new episodes of the show's fifth season.
Creator and executive producer David Holden was disappointed when he got the call that Season 5, which had already been shot, would be the sitcom's last.
"We really wanted to do one more season, and we didn't get to," he said. "But hey, that's how TV works. It would be great if we could tie everything up in a perfect little bow. That's not how the business works."
Meet the Cast of 'The Fosters' Spinoff 'Good Trouble' (PHOTOS)
Plus, meet the rest of the cast of the upcoming Freeform series, 'Good Trouble.'
Longtime viewers who have followed the "Will they? Won't they?" dynamic between loveble chef Gabi Diamond (Emily Osment) and her rich tech mogul boss Josh Kaminski (Jonathan Sadowski) will be happy to know they remain together. However, Holden reveals that that brings its own unique set of challenges that draws them closer.
Holden also promises some laugh-out-loud funny moments involving the couple, as well as Gabi bestie Sofia Rodriguez (Aimee Carrero) and Josh's housekeeper Yolanda (Kym Whitley), and publicist Elliot Park (Rex Lee). And there is a silver lining when it comes to possibly seeing these characters again, with a movie still in development.
"The notion with the movie is that we tie things up a little bit more," Holden said. "The season definitely leads to a cliffhanger. It would be nice if a movie could satisfy all of our fans. We've already written a draft of the script for them. I think it will be on Freeform. I think it's a matter of figuring out if and when it's going to happen. It's out of my hands. If they don't pick up the movie, I feel like we should put it online and see that it does happen."
The series, inspired by San Francisco food blogger Gabi Moskowitz, will always hold a special place in Holden's heart. Having written pilots and worked on teams in the past, Young & Hungry was his first show picked up to series.
"The network was so wonderful to work with," he said. "[Executive producers] Eric and Kim Tanenbaum were equally as wonderful. Just that experience for me was amazing.
"We've had a lot of guest stars along the way that have stood out as well. I think Betty White is at the top of my list. The fact we got her for two episodes, and the last one with Carl Reiner, that was really, really wonderful."
Holden is proud of the series for many reasons. Among them being the diversity of the cast.
"When you look at the TV landscape, there is not often a TV show that has an Asian gay guy, a black woman, a Latina young person and then Josh and Gabi," he said.
"The notion that people got a real slice of America in there I think was part of it. My own theory about writing comedy … it's solid funny jokes and a lot of heart at the end.
Complete Guide to Save Our Show 2018 Campaigns: 'Shadowhunters,' 'Timeless' & More
Will 'Shadowhunters' or 'Timeless' find a new TV home?
"I think our show really delivered on that. We had very funny lines. We had very funny situations. Then we had this incredible romance, which was kind of the backbone of the whole series. ...
"You can join the show anywhere you wanted to. Sometimes shows get too serialized. Like an Arrested Development, it's hard to get your head in the game if you join late. I feel like all of our episode were stand alone, yet we still kind of had this romance with Josh and Gabi tying it all together."
Not knowing about the cancellation until well after his last day on set, Holden is grateful to have picked up some mementos. This included some unique art.
"In Season 1, when Elliot has a birthday, and Josh had a painting made of him Elliot and his current boyfriend. Then Elliot and his boyfriend break up, so Josh has himself painted in instead of the boyfriend. I have both those paintings," Holden said.
"On top of that, I have the Josh bobblehead, which is a present Yolanda gave him when he launched a new app, and Josh thought it was possessed.
"Finally, the blanket that is kind of the Season 1 cliffhanger when Josh goes to tell Gabi Pretty Woman-style that they should be together after dumping his fiancée, only to get to the window and see Gabi and Cooper together. It's all set in motion because Gabi knitted a re-creation of a blanket when he was a kid. I have that blanket."
'Shadowhunters' Cast Blindsided by Freeform's Cancellation — See Their Reactions
Freeform announced Monday that Season 3 will be the show's last.
As for any hope for a spinoff, Holden isn't sure. Despite initial rumblings in 2016 about a show surrounding Sofia, it never really got off the ground. He can also see the shift Freeform has made from multi-camera, which Young & Hungry was, to single-camera.
"I would love to follow all the characters. I love Eliot and Alan's (Bryan Safi) relationships," she said.
"I'm very curious about Yolanda. I think Sofia is one of the most interesting characters we've seen on TV in a long time. Then you have Gabi and Josh, who you want to follow. My hope is to do these Young & Hungry movies for a couple of years and see what happens to them.
"As far as doing it as a spinoff series, I think it would be difficult with Yolanda and Elliot because it might skew a little older than what Freeform is looking for. And if we can come up with an idea for Sofia, possibly we could follow her life with a single camera. I don't know."
Freeform Announces New 2018-2019 Series Including Joss Whedon Detective Comedy
Plus, a pilot from Australian superstar Josh Thomas and the third season of 'The Bold Type.'
Outside of Young & Hungry film plans, Holden is hard at work on pilots and other projects. He isn't totally out of the kitchen, writing a half-hour for Gordon Ramsey and Fox. One Ramsey would narrate.
"Hopefully, it will move forward, but you can see I have a soft spot in my heart for chefs," he said.
"I grew up with a family in France, where they take cooking very seriously. My mom was a chef.  My dad and mom were food critics in Seattle. I grew up with a huge respect for cooking and chefs. It stays with me to this day."
Young & Hungry, Season 5 returns with new episodes, Wednesday, June 20, 8/7c, Freeform
Alex Kurtzman, co-creator of the CBS All-Access series Star Trek: Discovery, will be growing the iconic Trek franchise even further on television thanks to a new five-year extension of his deal with CBS Television Studios announced on Tuesday.
Under the agreement, CBS Television Studios will have have exclusive rights to produce all television content created and developed by Kurtzman and his Secret Hideout production banner through 2023.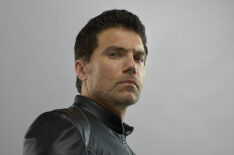 'Star Trek: Discovery' Casts Anson Mount as Captain Christopher Pike in Season 2
Anson Mount will feature in Season 2 of the hit CBS All Access series.
Among that content will be an expansion of Star Trek's presence on television. A release says that this will include "developing new series, mini-series and other content opportunities, including animation."
Of course, Discovery will also be back for Season 2. The new episodes are in production, and Kurtzman himself directed the season's first episode.
But it won't be all Trek for Kurtzman with CBS. The announcement also indicated that he and his production team will "develop new, original series across the full spectrum of broadcast, cable and streaming platforms. As part of this process, Secret Hideout will expand its production operation, adding diverse voices and cultivating new creative talent to align with the company."
"There is a very short list of writer-producer-directors that every film and television studio wants to be associated with, and Alex and his Secret Hideout team are always at the top," said David Stapf, President, CBS Television Studios, in the release.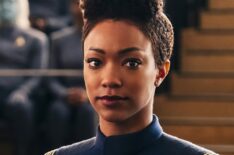 'Star Trek: Discovery' Season 2 Teaser Reveals New Uniforms, Enterprise Bridge (VIDEO)
New uniforms, a glimpse at the U.S.S. Enterprise bridge, and more!
"His talent, taste and ability to shepherd a successful project is unparalleled. Alex has done remarkable work for our Studio, dating back seven years to the launch of Hawaii Five-0, and we are thrilled that he, [Secret Hideout president] Heather [Kadin] and their team will be partnering with us for a long time to come." 
"Heather, [senior vice president of television] Aaron [Baiers] and I are thrilled to continue Secret Hideout's amazing partnership with CBS Television Studios," added Kurtzman.
"Since our first collaboration with Hawaii Five-0 almost a decade ago, Les, David and the full team at CBS Studios have been our foremost collaborators and champions, treating each project with integrity, supporting the creative visions and working breathlessly to make each episode of every show the best it can be.
"CBS has also allowed us the great pleasure of reintroducing the world of Star Trek to audiences new and old, and we are very excited to keep working alongside them to expand that world."
Ah, it's that time of the season on The CW's The 100: conflicts are escalating, tension — romantic or otherwise — sizzles in the air, and death lurks on the horizon.
Though the writers haven't yet served up a bitter loss in Season 5's middle episodes, it's almost a given that another beloved character or two will meet their ends before this year's finale concludes.
Click through the gallery above for our picks on who's most and least likely to die in the next six episodes, and share your predictions in the comments below!
The 100, Tuesdays, 9/8c, The CW
How Well Do You Know Your 'The 100' Ships? (QUIZ)
Put your knowledge of the CW hit to the test!
Kimmy Gatewood was set to begin wrestling training with the rest of the women before filming Season 2 of Netflix's GLOW. And as the four weeks got started, the actress who portrays one half (alongside Rebekka Johnson) of the Beatdown Biddies, Stacey "Ethel Rosenblatt" Beswick, recalls the cast being all kinds of nervous. Had they forgotten all they've learned in terms of wrestling in the months away from the ring?
"By the end of the first week of wrestling training we were like, 'Can't we get to the top rope already," Gatewood remembered. "It's like picking up with your best friends your whole life. We just picked up where we left off, excited for season two and the interesting challenges to come."
Britney Young Says 'GLOW' Season 2 Features New Friendships, New Rivalries & 'a Lot More Wrestling'
Plus, Young's thoughts on what's going on between Carmen & Bash, ideas for a third season and more!
With the popular series ready to drop its second season on June 29, Gatewood can't wait for fans to see the finished product. She says the actual wrestling was among the eclectic group's favorite aspects of the show since none of them had done it before. They've taken the journey together.
"It can be kind of punishing to our bodies," she said.
"Even from last year to this year, we saw growth in each other where if someone was afraid to do a back bump the first year, everyone came in with a new bravery because I think when you see it on screen and the reception to it, it gives you more courage.
"The first season they used to call me 'Kimmy One Time' because I would get the moves on the first shot. I was feeling extra courageous and got a few bumps and bruises and injured my wrist this year."
Her wrestling trainer remarked, "I guess you're a real wrestler now because you have to wrap your wrist every time you wrestle." The cause was performing two maneuvers at around the three-week mark of practice. Frist was a sunset flip, among the moves all the female grapplers learned. Another is named after late wrestling veteran Pat O'Connor.
"A move where you stand behind a wrestler, push them toward the ropes and swing them over your shoulder to do a mini backflip over them and land on top of them with their butt in the air," Gatewood described.
"It really made me have so much respect for the professional wrestling community because they deal with these kinds of injuries on the regular. They are unable to take a break like I do, as we shoot for three and a half months and then we have a bit of a break, where wrestlers do it all year. I can't imagine making my living punishing your body and having to get up to do it all over again if you want to pay your rent."
Aside from the physicality, Gatewood feels audiences will enjoy the evolution of her and Johnson's Dawn "Edna Rosenblatt" Rivecca's characters this season. It's something they were hinted about last season. However, once the Biddies' old-lady antics caught on, they ran with it.
The Real GLOW: 10 of the Most Gorgeous Ladies of Wrestling From the Original Series (PHOTOS)
The top ladies from the heydey of the original GLOW wrestling league.
"Rebekka and I come from a sketch comedy background, so our specialty is truly playing different characters, and the wrestling aspect of it is playing the character is very similar to doing sketch comedy," Gatewood said.
Together with Johnson, she makes up the Apple Sisters musical comedy act that has performed for the better part of a decade. Since they had a strong improv background the writers and producers gave the duo freedom with their dialogue.
"When we put on those wigs for the first time, I think it helps us figure out who the characters are. We were brainstorming to the writers and brainstorming because we didn't even know who was going to be each character," Gatewood said.
"Then we found they really let us discover it on our own. They didn't even know what the characters were going to sound like until the first day. The first day we kind of blew them away on screen with those characters, and they sort of wrote to what we came up with."
GLOW is one of the biggest opportunities for Gatewood, who along with being an actress has writer, producer and director credits. Her family including husband, CW Seed's Beerfest: Thirst for Victory director Matthew C. Johnson.
"We've been grinding in this business for a long time," she said. "He's pretty stoked that I have an opportunity like this. We have a three-and-a-half-year-old daughter. She loves to come to work and set with me. I taught her a few wrestling moves. She likes to wear a leotard now and do gymnastics. I just have to make sure she isn't putting any other three-and-a-half year-old's in a headlock."
GLOW's initial season being about getting the group together and seeing how this group of misfits found each other. Gatewood describes Season 2 more about the reckoning that comes from sudden fame and how to get to the next level as a woman in the industry.
"You see how the girls deal with it in different ways, from competition between the girls to get more screen time to the behind the scenes of what it takes to get a show on TV. The walls you hit as yourself and as a woman," she said.
"I hope anyone in any business can relate to feeling that someone feels like they are above them. I hope it brings to light some of the things that are happening today. I hope it gets the conversation going, in glitter and spandex."
It has already been a busy 2018 for Gatewood, who served a segment director for episodes of The Joel McHale Show with Joel McHale. She worked with the likes of Paul Reiser and her GLOW sister Alison Brie, in what was a Community reunion of sorts.
"I was a Joel McHale fan forever," she said. "I really jumped on the opportunity to direct him…I became a director, so I can, much like GLOW, empower myself to tell women's stories and change the narrative of how women in people of color are portrayed on screen. It was great to be on the other side of the camera working with Alison."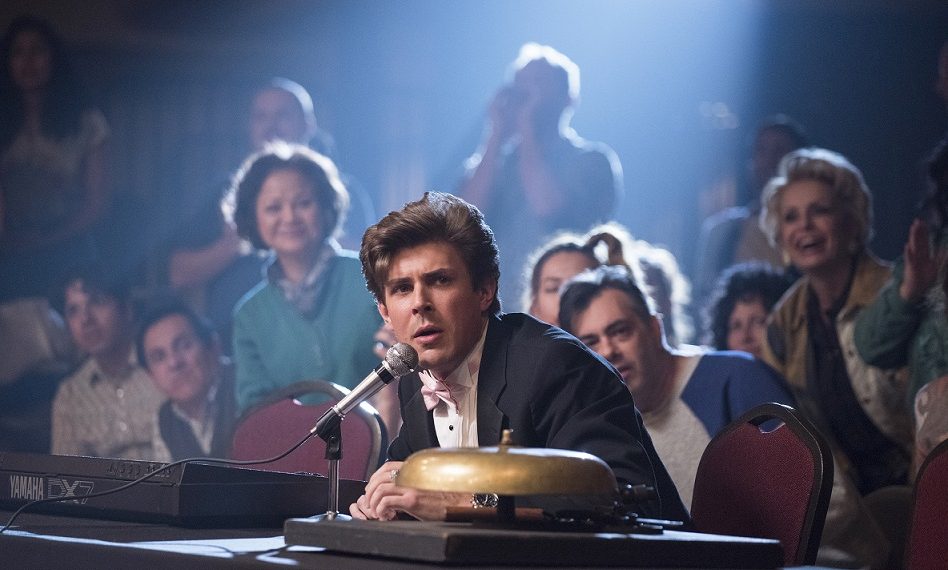 Chris Lowell on Perfecting His 'Bash' Voice Even More for 'GLOW' Season 2
The actor and photographer dishes on what's to come for the Netflix series
Gatewood hints at other directing opportunities to come, such as another episode of television in the fall.
"Hopefully GLOW is next," she said.
GLOW, Season 2, Friday, June 29, Netflix
The nominations for the Television Critics Association's 2018 TCA Awards are finally out, and Killing Eve is leading the pack. The new BBC America crime thriller has five nods, with Sandra Oh and Jodie Comer both receiving nominations for acting.
Coming in second with four nominations is FX's recently finished spy drama, The Americans.
TV shows with three nominations each include FX's dark comedy, Atlanta, NBC's The Good Place, Hulu's The Handmaid's Tale, HBO's Barry, and Amazon's The Marvelous Mrs. Maisel.
'The Americans' Finale: Keri Russell & Matthew Rhys on the End of the Jennings' Story
The actors share their feelings on the conclusion of Elizabeth and Philip's stories and what they think comes next.
The top networks with the most nominations for programming are: FX – 10, Netflix – 9, NBC – 7, BBC America – 6, and HBO – 6.
Check out the categories and nominees below:
PROGRAM OF THE YEAR
The Americans, FX
Atlanta, FX
The Good Place, NBC
The Handmaid's Tale, Hulu (2017 Winner)
Killing Eve, BBC America
This Is Us, NBC
OUTSTANDING ACHIEVEMENT IN DRAMA
The Americans, FX
The Crown, Netflix
The Good Fight, CBS All Access
The Handmaid's Tale, Hulu (2017 Winner)
Killing Eve, BBC America
This Is Us, NBC
Sandra Oh Talks Trading Her 'Grey's' Scrubs in for New Thriller 'Killing Eve'
The actress previews her new BBC America thriller, which debuts Sunday, April 8.
INDIVIDUAL ACHIEVEMENT IN DRAMA
Jodie Comer, Killing Eve
Darren Criss, The Assassination of Gianni Versace: American Crime Story
Elisabeth Moss, The Handmaid's Tale
Sandra Oh, Killing Eve
Matthew Rhys, The Americans
Keri Russell, The Americans
OUTSTANDING ACHIEVEMENT IN COMEDY
Atlanta, FX (2017 Winner)
Barry, HBO
GLOW, Netflix
The Good Place, NBC
The Marvelous Mrs. Maisel, Amazon
One Day at a Time, Netflix
INDIVIDUAL ACHIEVEMENT IN COMEDY
Pamela Adlon, Better Things
Rachel Bloom, Crazy Ex-Girlfriend
Rachel Brosnahan, The Marvelous Mrs. Maisel
Ted Danson, The Good Place
Donald Glover, Atlanta (2017 Winner)
Bill Hader, Barry
OUTSTANDING NEW PROGRAM
Barry, HBO
Counterpart, Starz
GLOW, Netflix
Killing Eve, BBC America
The Marvelous Mrs. Maisel, Amazon
Mindhunter, Netflix
Roush Review: A Dark Side to Fame in 'Atlanta'
The second season of Donald Glover's acclaimed series solidifies his role as a TV hitmaker.
OUTSTANDING ACHIEVEMENT IN MOVIE OR MINISERIES
Alias Grace, Netflix
The Assassination of Gianni Versace: American Crime Story, FX
Howards End, Starz
Patrick Melrose, Showtime
The Tale, HBO
Twin Peaks: The Return, Showtime
OUTSTANDING ACHIEVEMENT IN SKETCH/VARIETY SHOWS
Full Frontal With Samantha Bee, TBS
Jimmy Kimmel Live, ABC
Last Week Tonight With John Oliver, HBO
Late Night With Seth Meyers, NBC
The Late Show With Stephen Colbert, CBS
Saturday Night Live, NBC
OUTSTANDING ACHIEVEMENT IN NEWS AND INFORMATION
Anthony Bourdain: Parts Unknown, CNN
60 Minutes, CBS
Blue Planet 2, BBC America
The Rachel Maddow Show, MSNBC
The Vietnam War, PBS
Wild Wild Country, Netflix
'The Good Place' Creator Mike Schur Reflects on Season 2's Best Twists
There's no telling what's in store for Thursday night's season ender.
OUTSTANDING ACHIEVEMENT IN REALITY
The Great British Baking Show, PBS
Nailed It!, Netflix
Project Runway, Lifetime
Queer Eye, Netflix
RuPaul's Drag Race, VH1
OUTSTANDING ACHIEVEMENT IN YOUTH PROGRAMMING
Daniel Tiger's Neighborhood, PBS Kids
Elena of Avalor, Disney Channel
Muppet Babies, Disney Junior
Odd Squad, PBS Kids
Sesame Street, HBO
Sofia the First, Disney Junior
The 2018 TCA Awards winners will be announced in an untelevised ceremony hosted by BET's Robin Thede on Saturday, August 4. 
Gordon Ramsay has taken his wisdom on the road. The TV Chef is traveling across the country in his mobile kitchen named "Hell on Wheels," for his new show 24 Hours to Hell and Back.
For his latest 24-hour task, Ramsay is helping the owners of New Orleans restaurant, The Old Coffee Pot. The Cajun restaurant is being put to the test as Ramsay does his best to revitalize the team through a cooking demonstration and a complete overhaul to the establishment.
Gordon Ramsay Teases Changes to 'MasterChef's New Season
'For the first time ever, the judges are battling it out as mentors,' he reveals.
In the exclusive clip below, you can see Ramsay teach The Old Coffee Pot team how to recreate his crowd-pleasing eggs benedict dish that includes a Tabasco hollandaise sauce:

Talk about delicious! Don't miss it this week on Fox.
24 Hours to Hell and Back, Wednesdays, 9/8c, Fox
Home sweet home on the range is not what Yellowstone is selling.
With more antiheroes than you can shake a snake in the grass at, this grim contemporary Western from writer-director Taylor Sheridan (Hell or High Water) gives its marquee star, Kevin Costner, plenty to brood over. With solemn authority evoking Gary Cooper at his most stoic, Costner delivers a commanding performance as Montana ranching mogul John Dutton.
Kevin Costner and the 'Yellowstone' Cast Preview the 'R-Rated Bonanza'
The Paramount Network series debuts Wednesday, June 20.
He's always at battle: over water rights with a conniving developer (Danny Huston), or against local Native Americans when the Duttons' cattle go astray, symbolizing a painful legacy of usurping the West's once-untamed nature for personal gain.
That's just a warm-up for the war within his own family, where widowed John clashes with his offspring, including willful Beth (Kelly Reilly, a brazen breakout), politically ambitious lawyer Jamie (Wes Bentley) and exiled military hero Kayce (Luke Grimes), who's torn between worlds as he raises his son on the reservation with his Native American wife.
The story refreshingly shirks Dallas-style melodrama, but its violent, tragic twists often lack the intended impact, because it feels we've ridden this dolorous trail too many times before.
Yellowstone, Wednesdays, 9/8c, Paramount Network
Pages